I've only been to Scotland once (as a young kid) and a couple of times on business trips. Time to put that right and hit the road!
---
Day 1:
Mostly drudge motorway driving to get to an overnight stop at Lockerbie. Not much there to be brutally honest. Hotel was ok though.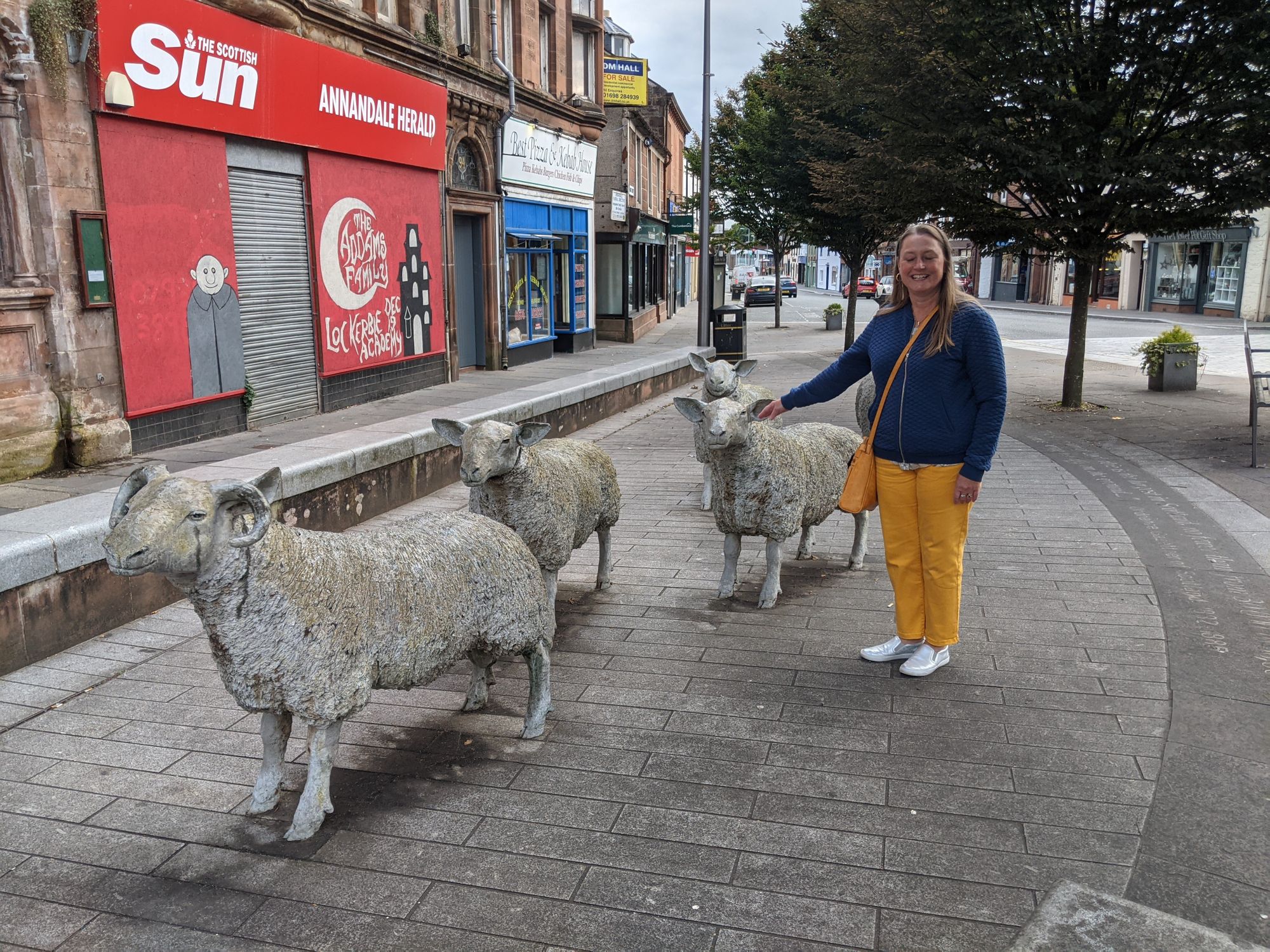 ---
Day 2:
More driving up to our base in Scotland. We chose to base ourselves in Oban and the drive up was fabulous. Spent a few hours in Luss on Loch Lomond on the way up and did a great boat trip. Weather unbelievable (which just never happens when Mrs M and I are on holidays).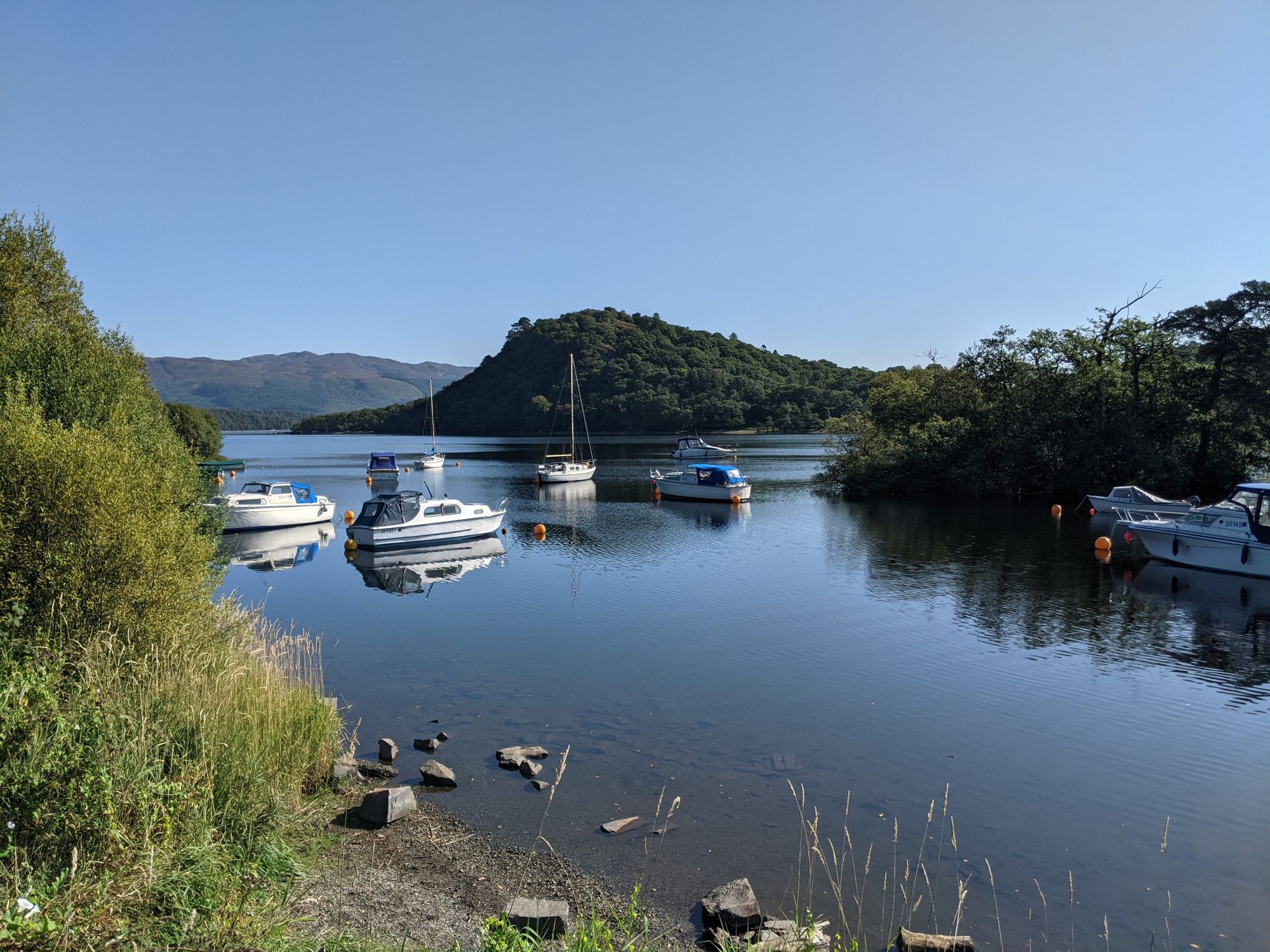 Finally arrived at Oban which is very picturesque.
---
Day 3:
Fort William and Ben Nevis
Started climbing Ben Nevis, got at least 1/10th of the way up before deciding "sod this for a game of caber tossing".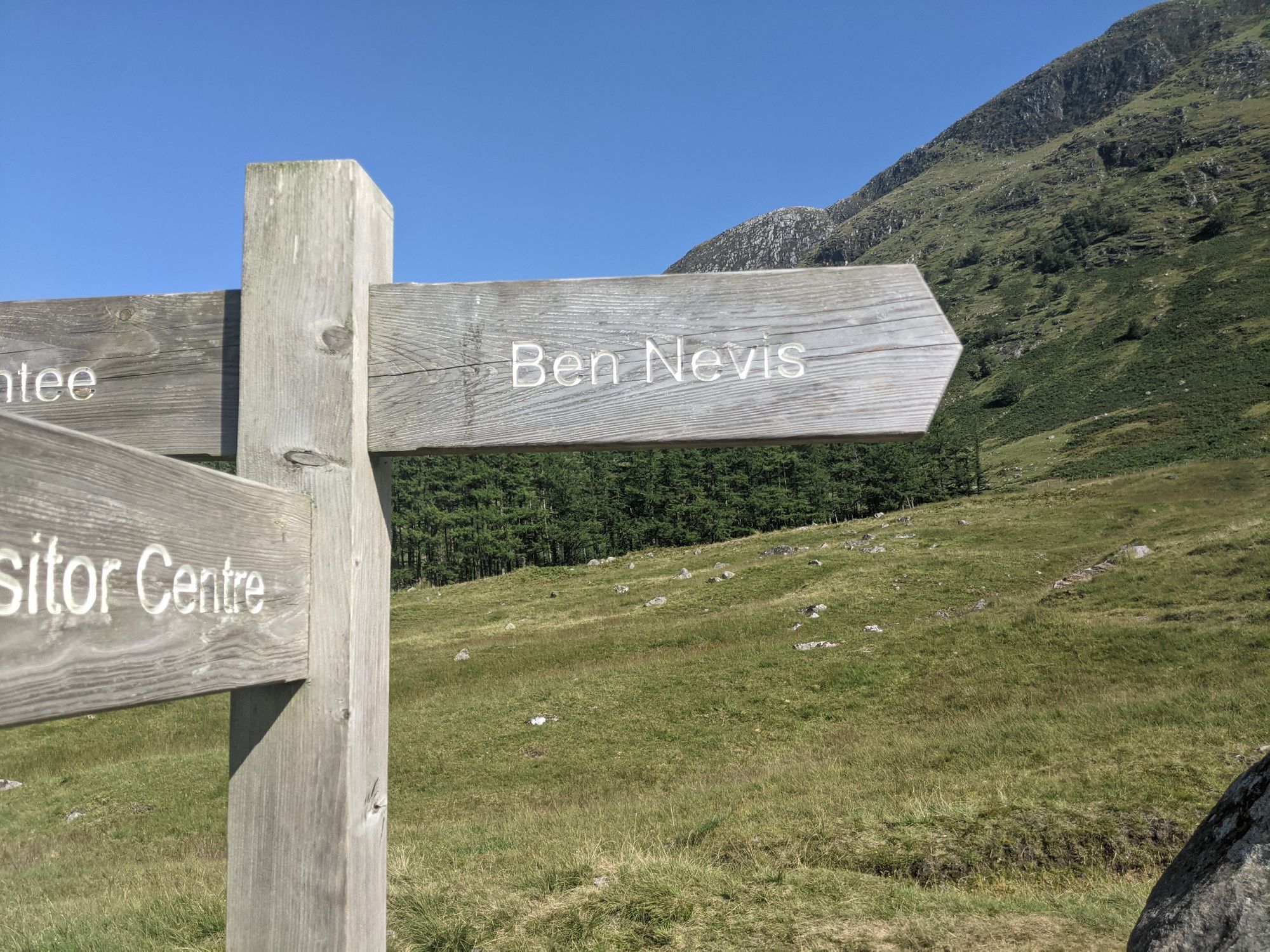 ---
Day 4:
Seil Island and a few castles on the way back
The single track road onto this "island" claims to have the only bridge over the Atlantic (Clachan Bridge). I'm not sure that is strictly true these days as you can get to Skye via a bridge. Anyway, here is a pic of said bridge in all its glory. Apologies for poor quality, Pauline took this photo as I couldn't be arsed to get out of the car at that point. It was a bit chilly and overcast!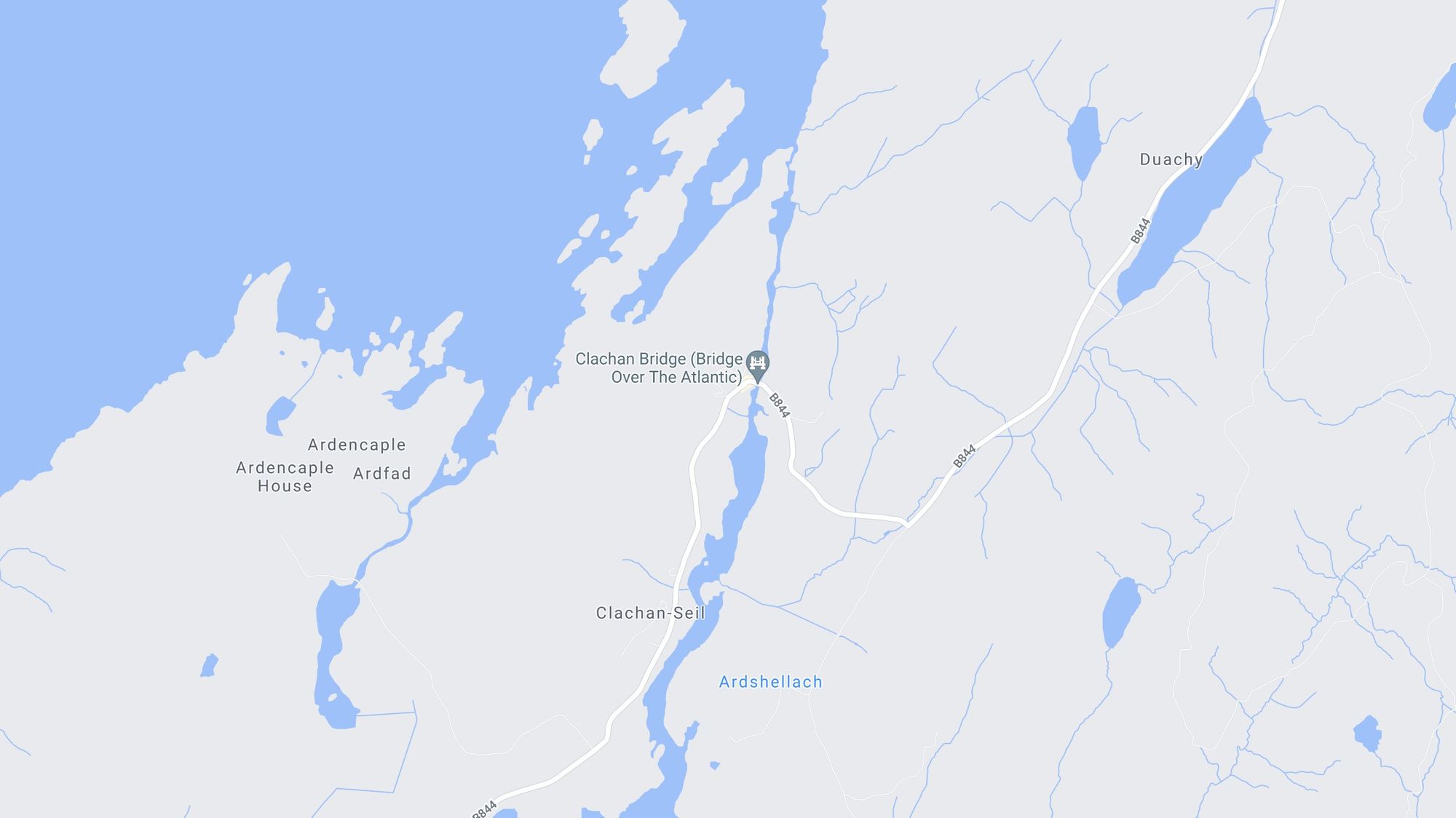 Some more pictures of Seil and a few of Carnasserie Castle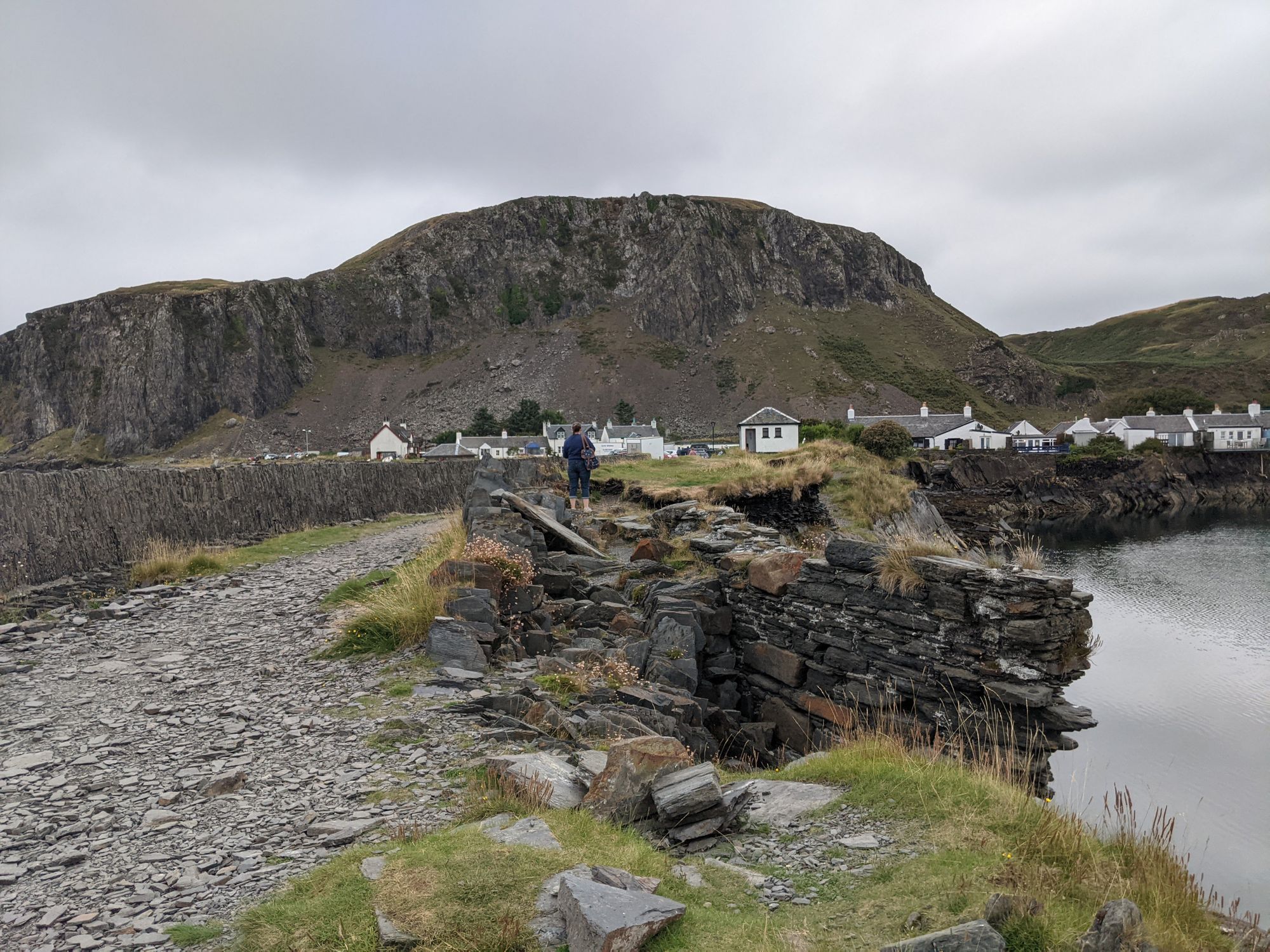 ---
Day 5:
Ferry to Lismore - Achanduin Castle
We couldn't get on a ferry crossing to Mull which was rather disappointing, but in hindsight we should have booked well before traveling up to Scotland. Decided we'd give the Lismore ferry a go instead. It's only 10 miles long and a mile wide but a lovely place nonetheless. Had a nice long hike to see the ruins of Achanduin Castle which offers great views over to the mainland and Mull. Weather not so great, but no rain and it did brighten up in the afternoon.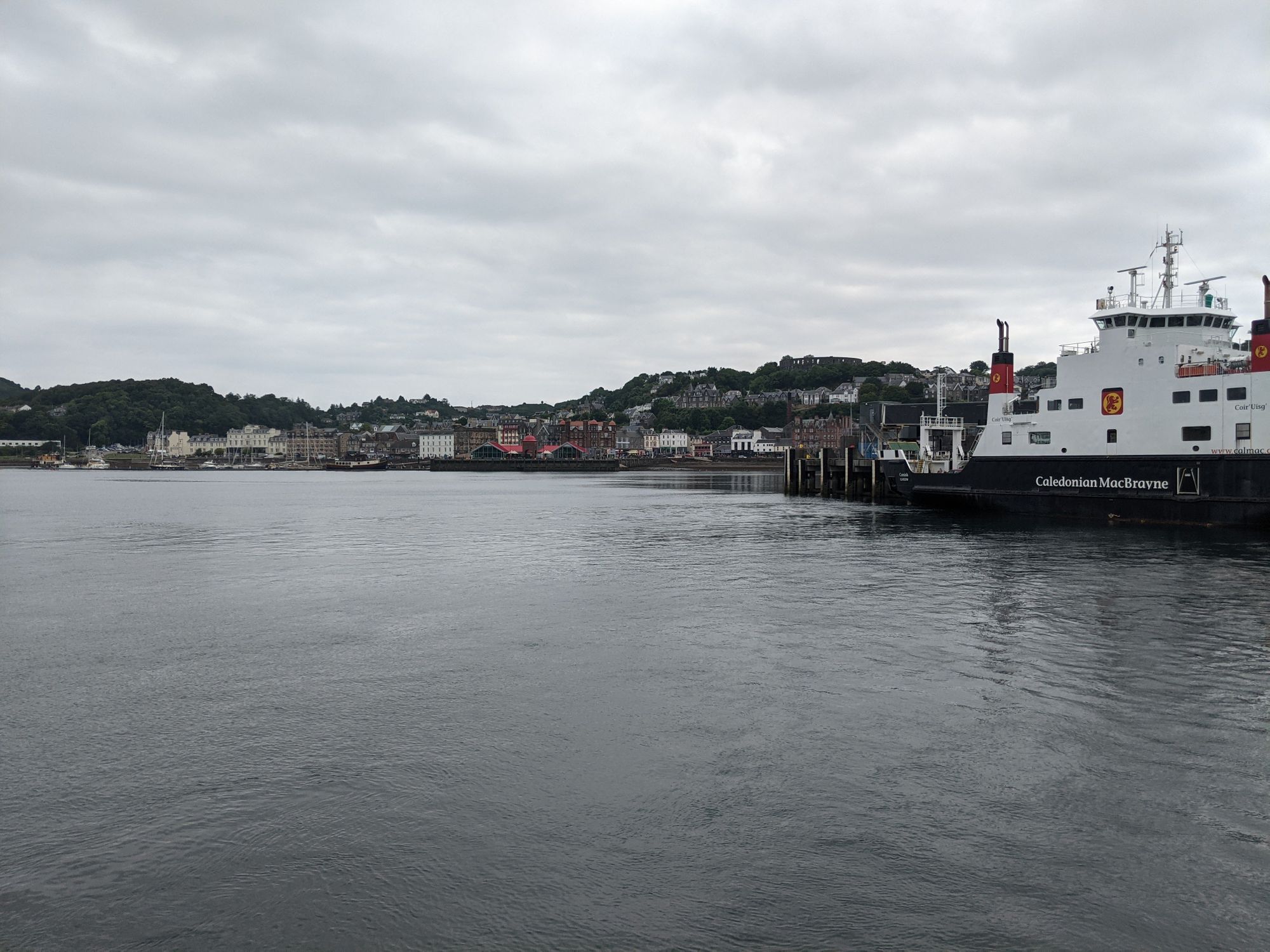 ---
Day 6:
Kintyre - Skipness and Tarbert
Our last day before leaving for a two night stopover in Yorkshire to break up the return journey home.
A morning walk around Skipness which has a nice castle and a chapel with some interesting gravestones (if that kind of thing floats your boat). Followed by a fantastic lunch in Tarbet then, on the way back up to Oban, we made a short detour to Bellanoch and stopped at Knapdale beaver trail to hunt some beavers around Loch Coille-Bharr. It is a 3 mile walk around the Loch and (predictably) we didn't get to see any beavers whatsoever. We did see a few squirrels though! The proper red variety as well (not these grey yank imposters) ;-) Very nice place to walk and a pretty Loch.

---
Day 7/8:
Day 7 was mostly driving.
Drove out of Scotland and took the back roads through the Yorkshire Dales National Park rather than staying on motorways. The journey took a lot longer than we anticipated, but it was very scenic and we managed to find time to stop and eat in Skipton. Spent some time in here as well :-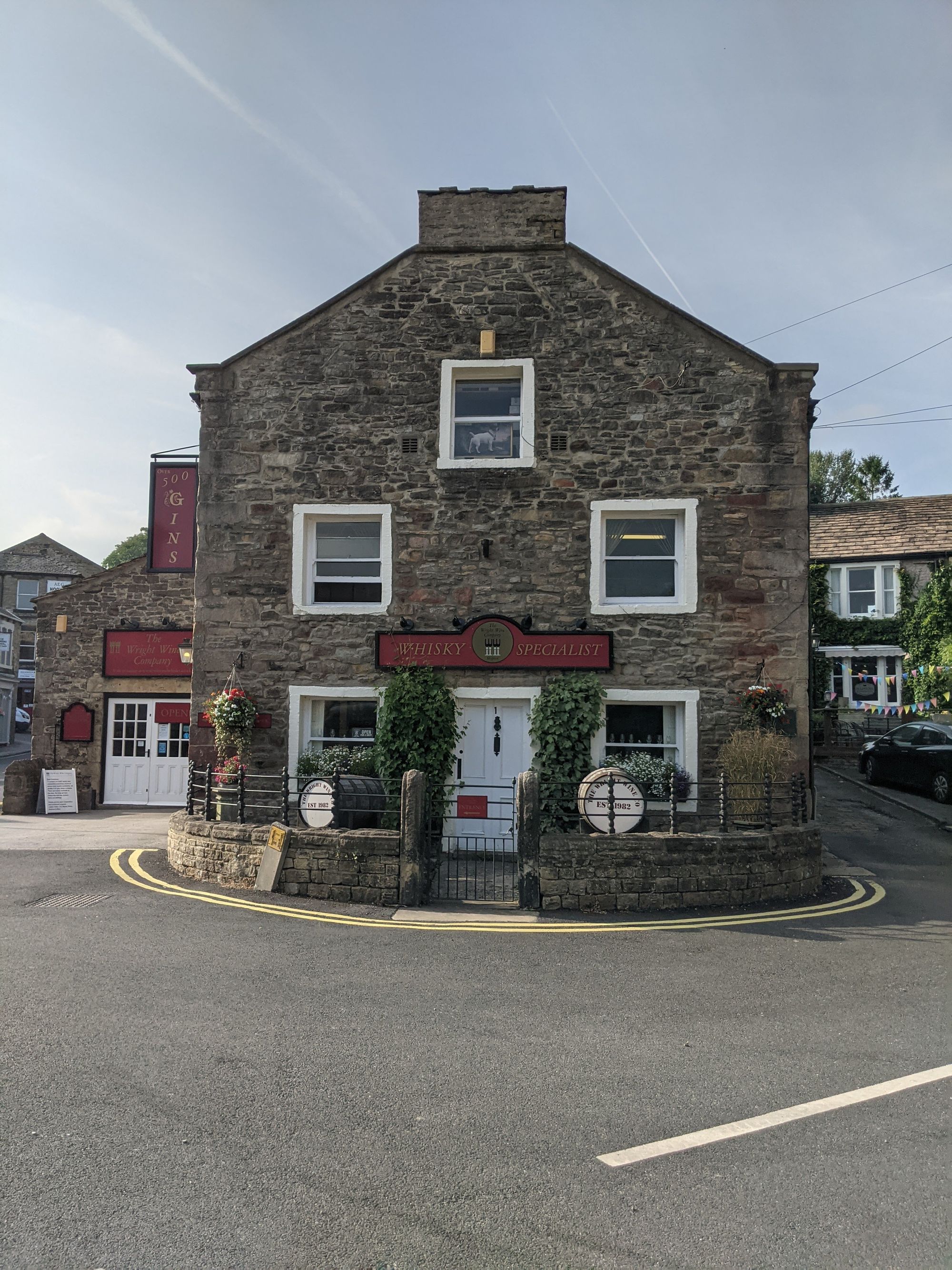 My kind of shop!
Did the last driving stint before finally arriving at our hotel for two nights just outside Kirkburton, The Woodman Inn. Couple of pints in the bar went down nicely.

Day 8 we spent the morning at the Yorkshire Sculpture Park. You could easily spend the full day there as it is huge. We walked for around three hours and only did about half of it. Well worth a visit, lovely park. Cracking weather again too.

Mrs M: "Oh, look. There's a cow blocking the path".
Me: "Yes love, just don't try milking it!"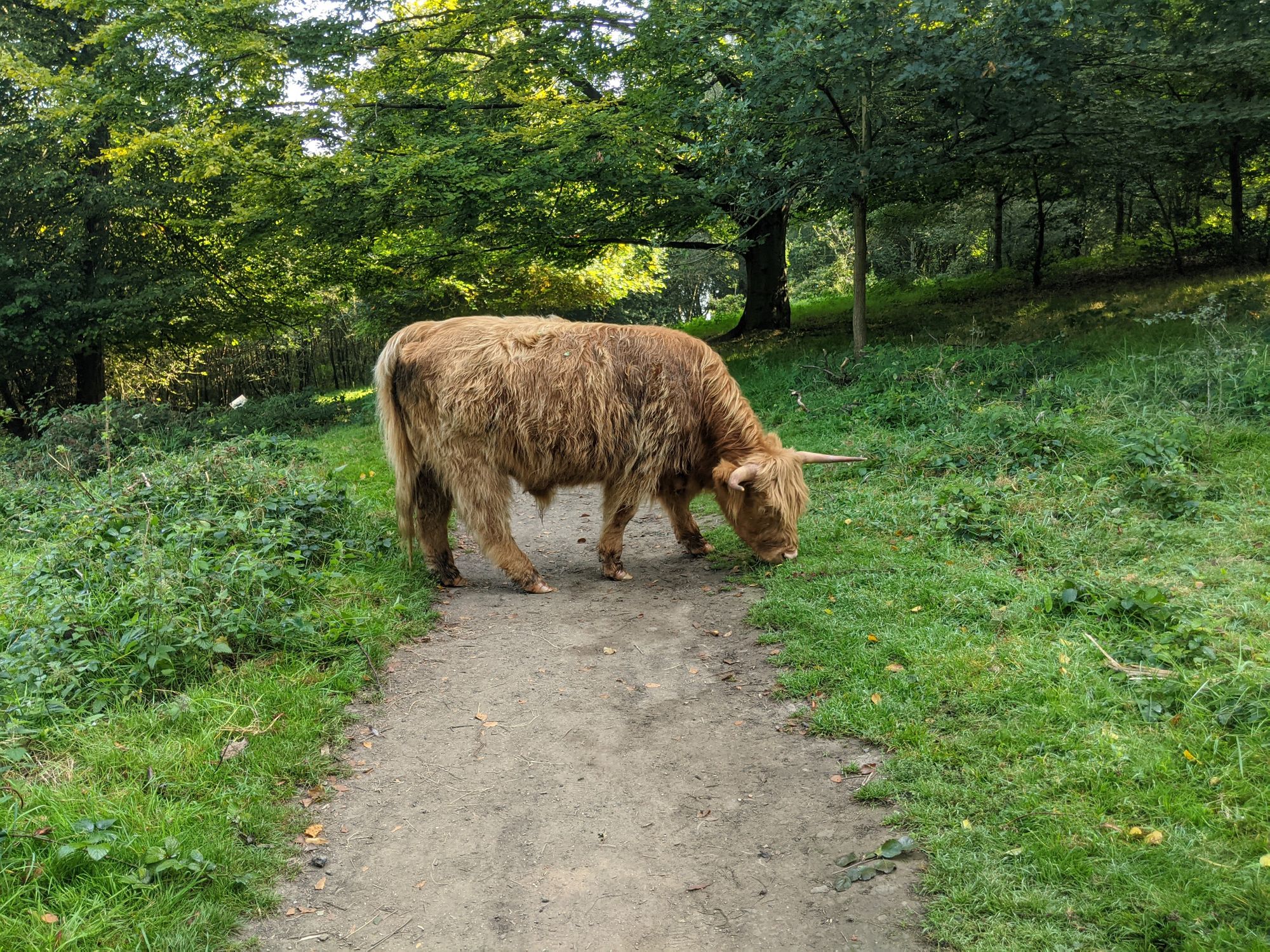 Below are a few of the many pictures we took at YSP.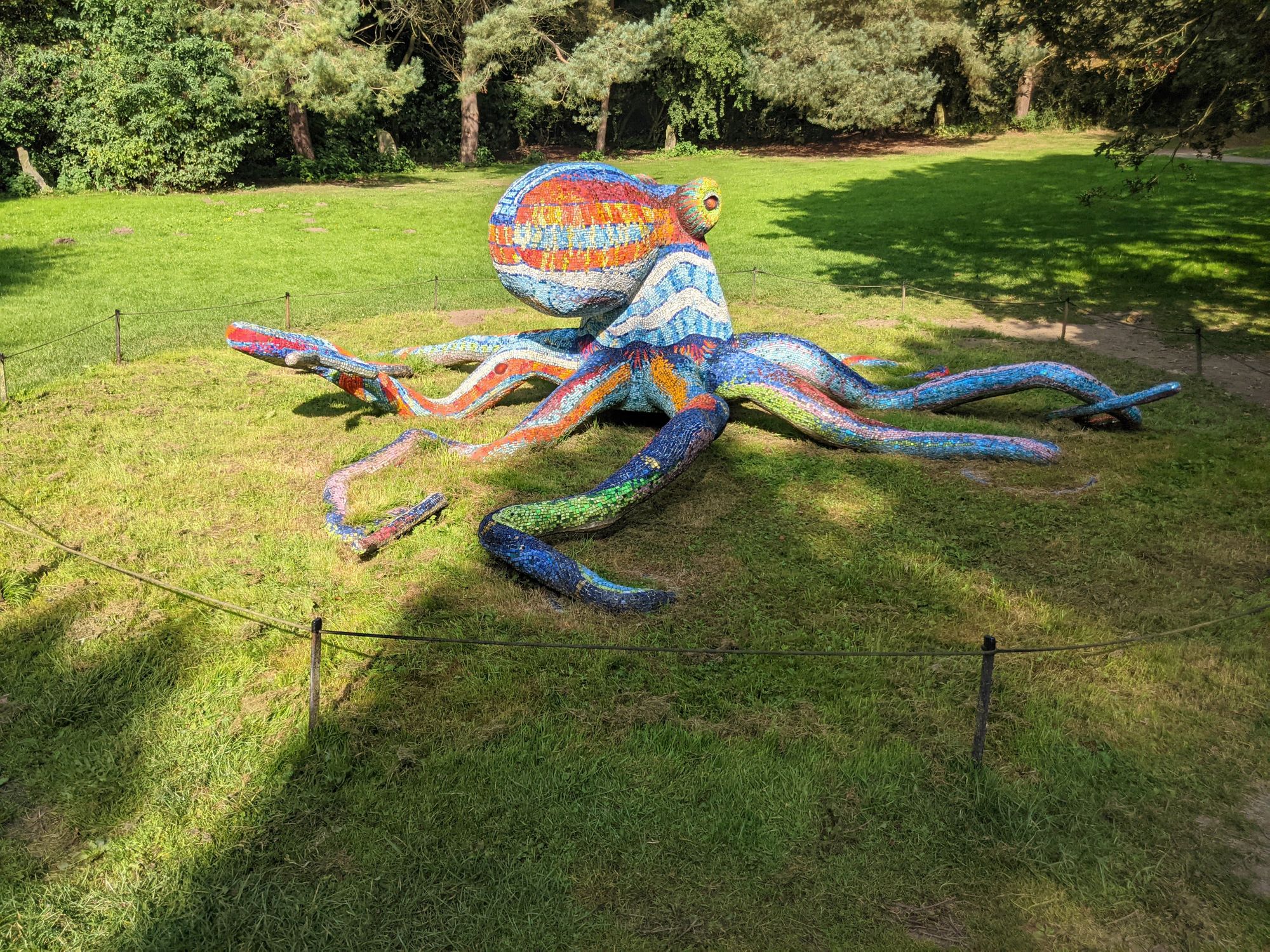 In the afternoon we wandered around Holmefirth. Stumbled across a nice art gallery and spent half an hour chatting to the owner / local artist chap. Came away with a nice signed print.
We still had a bit of time to kill so finished off the day with a walk along the canal up to Standedge Tunnel (a canal tunnel through the pennines).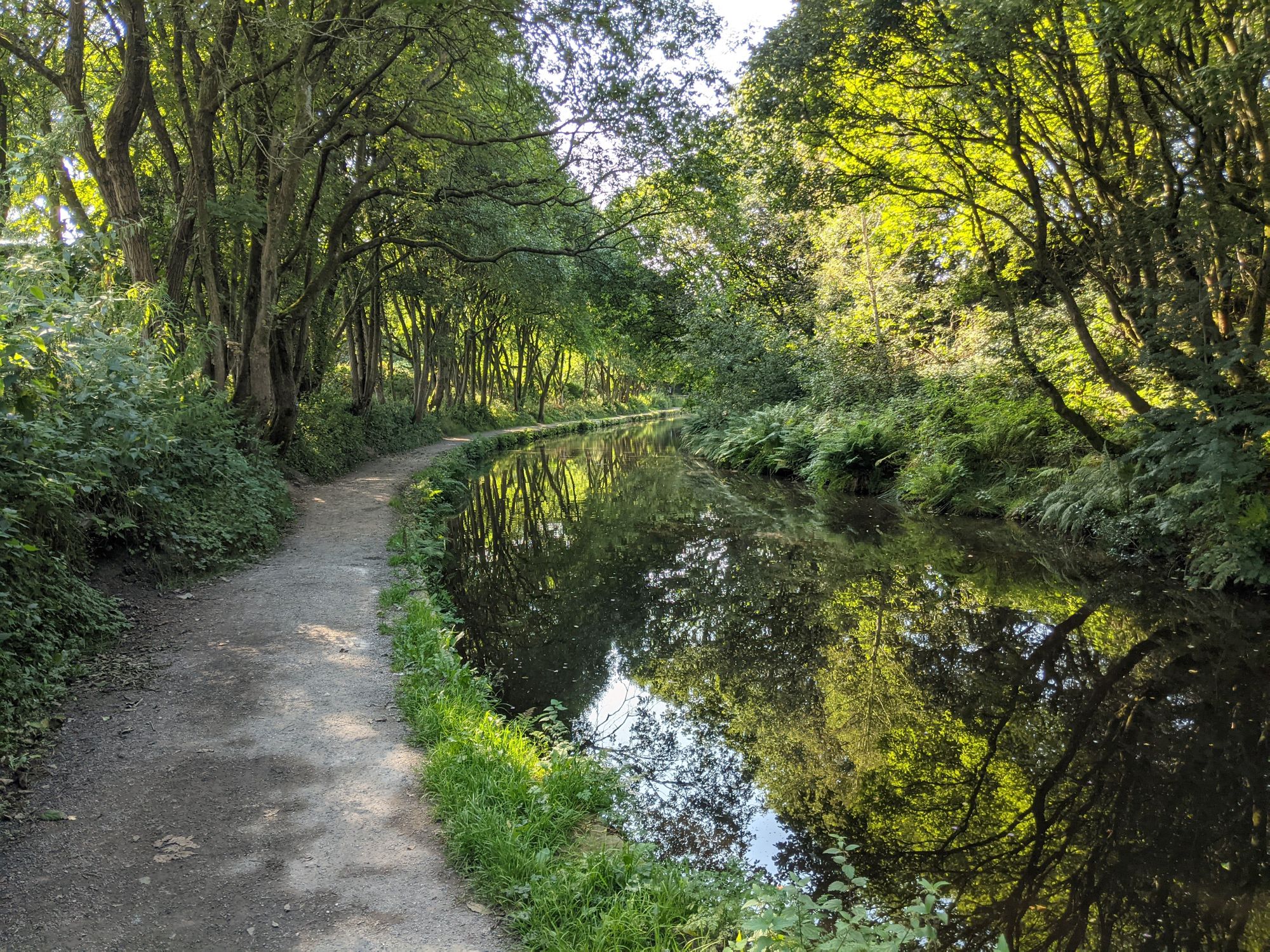 Then a couple of pints in the beer garden followed by a last night meal at The Foxglove just down the road from where we were staying. The hotel we were booked into apparently can't get staff to open its own restaurant on Mondays / Tuesdays. Poor show!
---
Day 9:
Breakfast at hotel then M62 -> M6 -> M5 -> M50 -> M4 -> home.
A 1600 mile round trip in total. Very nice time had by all, but there's no place like home.
The end ........